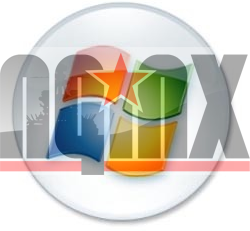 Nginx 1.7.1 for Windows (32-bit and 64-bit builds) are now available for free download. As always, packages are built from the upstream mainline branch. Nginx (pronounced "engine x") is a high performance web server, caching proxy and a Layer 7 load balancing solution. Millions of web sites on the Internet use and benefit from Nginx because of its extreme performance, scalability, reliability, flexibility, and security.
On 2014-05-27, the mainline version of Nginx 1.7.1 was released at nginx.org. The upstream changelog is as follows:
Changes with nginx 1.7.1 27 May 2014

) Feature: the "$upstream_cookie_…" variables.
) Feature: the $ssl_client_fingerprint variable.
) Feature: the "error_log" and "access_log" directives now support logging to syslog.
) Feature: the mail proxy now logs client port on connect.
) Bugfix: memory leak if the "ssl_stapling" directive was used. Thanks to Filipe da Silva.
) Bugfix: the "alias" directive used inside a location given by a regular expression worked incorrectly if the "if" or "limit_except" directives were used.
) Bugfix: the "charset" directive did not set a charset to encoded backend responses.
) Bugfix: a "proxy_pass" directive without URI part might use original request after the $args variable was set. Thanks to Yichun Zhang.
) Bugfix: in the "none" parameter in the "smtp_auth" directive; the bug had appeared in 1.5.6. Thanks to Svyatoslav Nikolsky.
) Bugfix: if sub_filter and SSI were used together, then responses might be transferred incorrectly.
) Bugfix: nginx could not be built with the –with-file-aio option on Linux/aarch64.

—
Maxim Dounin
These Windows install files are provided to support legacy users who still use the Cygwin based builds. Before nginx.org starting providing native Windows packages, these were the only way to run Nginx on Windows. Now, official native Windows builds are available and supported at nginx.org. Please use those if you are new to Nginx on Windows. Once again, they are fully supported and available for download at nginx.org.
Download Nginx 1.7.1 for Windows (32-bit & 64-bit versions) here.
Check out the FAQ: Frequently Asked Questions. The answers may help you. If you have other questions that are not on the FAQ, please feel free to ask, or leave a comment, below. Thank you.

Tweet This