On this page, we have the latest Cygwin based Nginx for Windows builds from Kevin Worthington. Conversely, native Nginx Windows builds are available at http://nginx.org/
Last Update: 26 May 2020.
First of all, welcome to the Nginx for Windows download page.
Secondly, make sure you always have the latest version of Nginx for Windows — Subscribe for free to get notified as soon as new builds are released!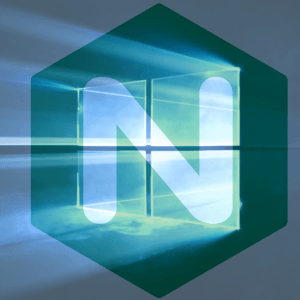 Next, you should know that I make all current 32-bit versions with Cygwin. Furthermore, I compile everything using Microsoft Windows 7 Ultimate (32-bit). This software works on 32-bit versions of Windows Vista, Windows XP, Windows 7, Windows 10, and other similar versions.
Additionally, all current 64-bit versions are built with Cygwin on Microsoft Windows 7 Ultimate (64-bit). Therefore, these packages work on 64-bit versions of Windows Vista, Windows XP, Windows 7, Windows 10, and other similar versions.
Moreover, other versions of Windows may be compatible, but were not tested.
In addition, please note that these versions are built using Cygwin. However, a full Cygwin installation is not required to run Nginx for Windows. Similarly, the necessary Cygwin related files are included in the setup package.
Furthermore, do not use any of these packages for production. However, they may be used for development and testing purposes. In other words, use these at your own risk!
Above all, here is the Download area for the latest 32-bit or 64-bit packages
.
In addition, if you find these Nginx for Windows builds useful, please make a donation to offset costs of the VPS build machine by clicking Donate below. Not to mention, I sincerely thank you for your support.
32-bit Editions:
Likewise, are 64-bit packages below. For example, if you aren't sure if you want 32-bit or 64-bit, I can help you decide. For instance, if you have an older PC (pre-2012) you probably what the 32-bit packages. Otherwise, you most likely want the 64-bit packages listed below.
64-bit Editions:
Finally, are you looking for older versions?
Older packages are here.